Join the flagship of French technology companies!
With Blade you are dealing with a bunch of passionnates, highly skilled developers, experts in business, law, marketing and distribution. Do you think you have what it takes to change the world with us ?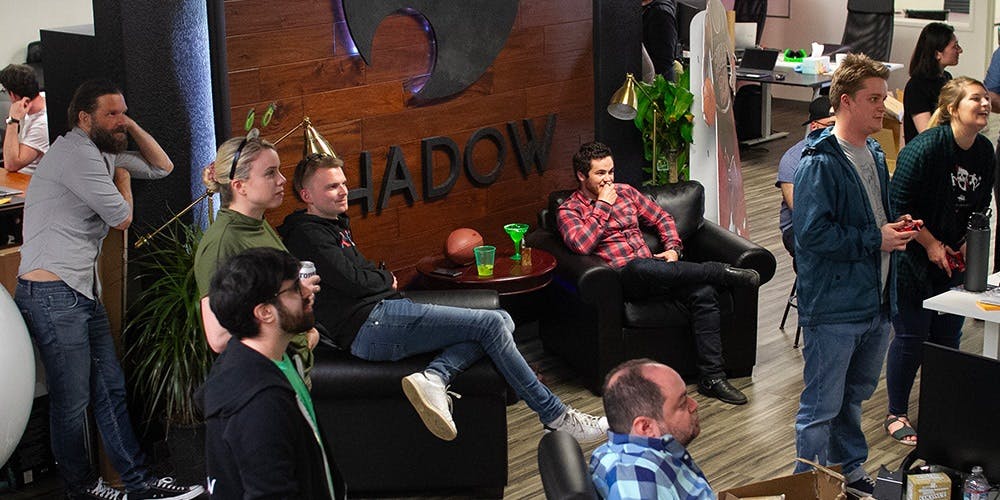 Why join the Blade Adventure?
From the future of computing to the future of humanity, Blade is constantly striving to create new services and remove the barriers between man and machine. Recruiting the best talent is therefore of the utmost importance. With organic growth of more than 50% every six months, we have faced many obstacles, but our teams are up to the challenge! If you are looking for a new adventure, join us!
Conquering America
The US team has taken up residence in the heart of Silicon Valley in the renowned city of Mountain View. These lucky people get to have fun in the sun all year long.
Party hard
Our Shadow Team regularly throws Shadow game nights, participates in exciting Team Builds, and ensures that our teams are connected through our Open Office Design.
A team of gamers
When there is a difference of opinion, it is usually settled with a game of Mortal Kombat 11, Overwatch, or Apex Legends! But we also play for fun!
A healthy mind and a healthy body
To keep fit, Blade offers fitness incentives!
TeamShadow
We regularly welcome members of the community for office tours, opinion surveys or parties!
Even more perks
Bottomless Snacks, Catered Lunches, Shadow Outings!